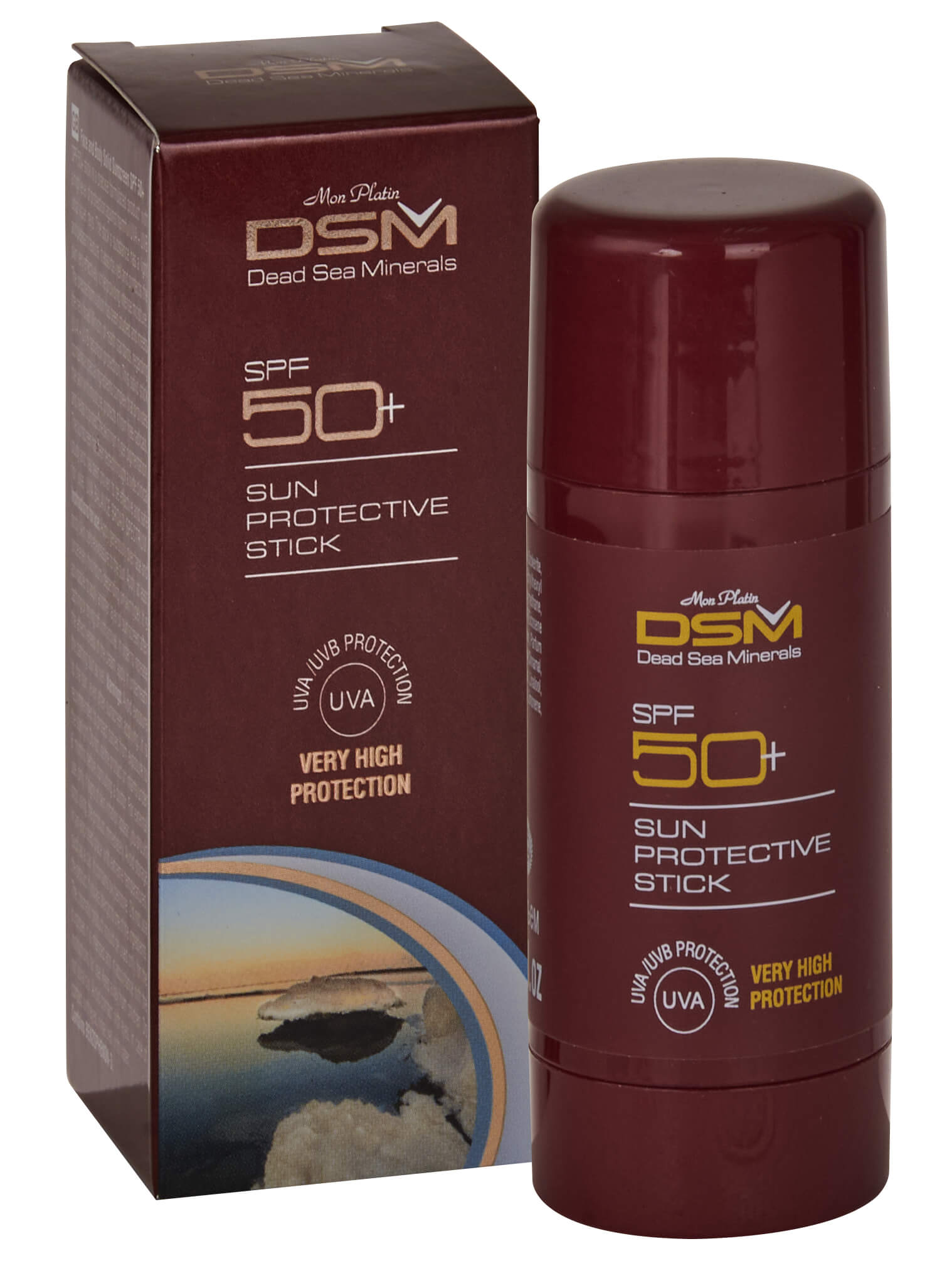 Face and body protection stick SPF 50
Stock:

In Stock

Model:

DSM334

UPC:

729001735698

Mon Platin - DSM
Description
A solid stick with a precise formula, with a very high level of protection from the ultraviolet rays that are harmful to UVB + UVA.
Has a light and pleasant texture, is well absorbed and protects the skin very effectively while nourishing it with moisture.

The exact formulation has been research-tested and meets the new standard of the Israeli Ministry of Health and provides protection against UVB + UVA radiation.

Contains Vitamin E which moisturizes the skin and protects against free radicals and helps protect against pigmentation.

The protection stick has been tested in a large-scale clinical study and has been shown to be effective and safe for use with the UVA BALANCE BRODE SPECTRUM.
User manual:

Apply a generous amount on the skin of the face and body before exposure and staying in the sun. Apply at intervals of up to two hours between applications (depending on skin type).

Capacity: 30 ml